al interior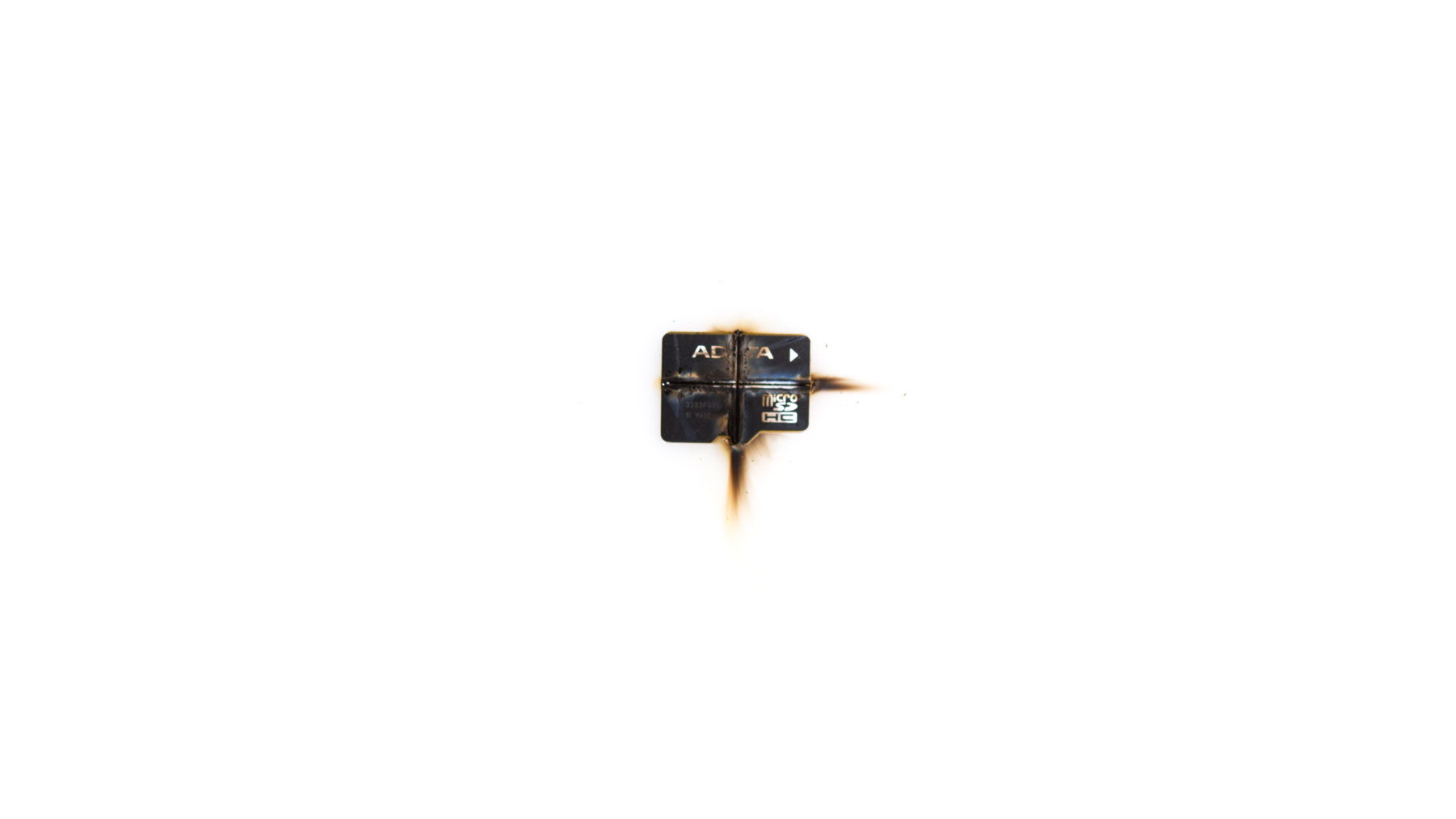 Al Interior it is an exhibition for the interior space of a micro SD card. The four projects reflect on the physical condition of memory and the technical and cultural paradoxes that exist in storage devices.
1. Retícula (Grid)
By progressively cutting the Micro SD memory card, the current trend for greater data storage capacity in a smaller space is questioned. The image signals a grid on fire as an anticipated vision of its obsolescence.
2. Bolt
How it would be possible to achieve greater performance? the video Bolt takes us to watch and listen to the obsession to find the optimum condition, the perfection looking forward the disappearance of physical boundaries.
3. Reverberación (Reverb)
The recording of a minute of silence held inside an anechoic chamber was transferred to different audio formats as vinyl, magnetic tape, optical sound, mp3 and wav.
4. Roomtone
This file fills the remaining space on the SD card. Roomtone is a video of two-hours of sound and image of the empty exhibition space where the project was shown.